Friday, October 24th, 2014
*Download the above wallpaper by clicking HERE!
The Halloween season is upon us. It's a time when the days have grown shorter and the nights seem more foreboding. Jack-o-lanterns, witches, and ghosts grace front porches and stoops, candy will be consumed in bulk, and for one special night of the year we can dress as slutty as we want and no one can say a thing about it. My favorite part of the season… The ghost stories.
Imagine living in a haunted house. Now, imagine living in a haunted house with a ghost who likes to make contact. Now imagine living in a haunted house with a ghost who likes to make contact… physically; and by physically, I mean sexually.
I've read and even seen a few films about things that go "pump" in the night.
Erotically charged supernatural episodes rarely get as much attention as the good ol' fashioned hair-raising terror tales, but they deserve a little more attention don't they?
Well then, I have a story for you. Of course it happened to the quintessential "friend of mine". For that IS who told me this bone chilling, yet boo-ner inducing tale…
To preface the story I'll give you a little background on this guy; I've known him for years, he's serious about his career, is unbelievably handsome, well read, and kind of a slut. (It's ok, I can slut shame him, because we are both sluts, and we agree that we both have that in common.) Anyway, he is not the type to be superstitious (he likes pulling me under ladders because he knows I hate it), and doesn't indulge in narcotics or substances other than good beer and whiskey (and weed, but that doesn't count). When he's not out saving lives he can be found at the gym, in the library, or beside me at the bar cruising the meat.
So, tell me your story.
"The place was really old, you know like eighteen hundreds or something."
Ok, let me clarify, he was living in a converted late eighteenth century townhouse, turned apartments in Center City.
"Anyway, I had been renting it for a couple of months but was spending most of my nights at the guy I was seeing's place, but that didn't last, so now I was sleeping at my own place… in my own bed… alone… again."
Spare me. Alone? Blah Blah Blah.
"Fuck you."
Go on.
"The apartment was pretty cheap considering the rest of Center City's prices; second floor, good light, nice sized rooms, claw foot tub, small kitchen, whatever. Like I said I hadn't been there long, and hadn't spent much time in the place. I was pretty bummed remember? So I wasn't going out much, didn't want to do anything really except go to work, hit the gym, head home, and watch Netflix. I started getting the feeling I wasn't really alone, I felt like I was being watched; especially in the shower, and in the bedroom. It was starting to unsettle me. Luckily there was another smaller room that I could have had a roommate move into, but I didn't want one, so I moved my bed in there and used my old room as a dining room cause it had those French doors into the living room. The feeling didn't go away. In fact it became more intense. You know how I always have clear shower curtains, cause "Psycho" freaked me out? I was shampooing my hair and I swear a hand slipped through the curtains and ran down my chest. I opened my eyes but nothing was there, it was definitely a hand."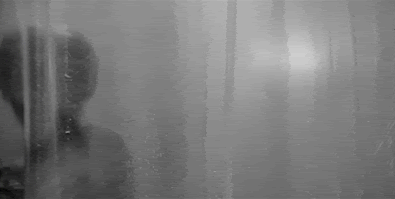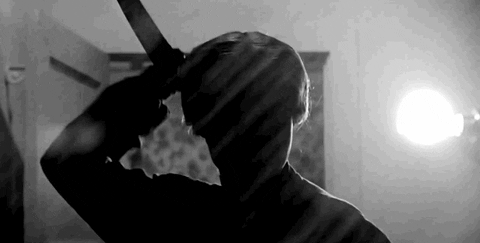 *Now that should send a shiver down your spine, and I will also add "my friend" has fucking rockin body, even I want to touch him.
*Anonymous*
"I was pretty freaked out so I finished up, dried off and decided to go out for a drink. Couple of beers and a few shots later I had forgotten all about the hand in the shower, actually I had forgotten about everything because I passed out in my jeans but I didn't wake up in them. The next morning I woke up thinking someone had slipped out of my bed, and sat bolt fucking up, did I bring home a trick and forget? No one was there. Then I realized I was naked. Now, I remember flopping down on my bed and not taking off my jeans, and there they were, folded on the God damned dresser across the room! Not only was I hungover, now I'm thinking I have drinking problem. There was no way in hell I took off my jeans and underwear and folded them up all neat, and put them on my dresser. You've met me, it's a miracle if I even fold my tee shirts and put them away. So I started noticing more little things here and there, nothing crazy, nothing to be seen. Every once and a while I would sense someone in my bed, or the opposite side of it would be warm if I rolled over; I guess I was just getting used to it. So this is when I first told you about it. Remember when  "Name omitted/mutual friend"  came over, we were gonna hook up, and he bailed just as I had finished taking a piss? He was so weird. Turns out he was too scared to even tell me that someone whispered in his ear "who are you?" while he was taking off his shirt. So a ghost was fucking with my sex life. That night I kinda went a little cray and walked around talking to whoever or whatever was in that place. You know, like "Hey you can go to the light." and all that. Things died down for a little while. Fall had arrived and I had taken my coats to the cleaner and picked them up after work. I threw them on the couch, still in the plastic I might add, and hit the shower. When I got out I was walking through my bedroom door when, I swear to God, my towel was pulled off me. I told myself it got caught on the door jamb, but really, looking back it had to have been the ghost. What really creeped me out was a few minutes later. I walked into the living room to grab a jacket for that night and they were gone. Fucking gone. So what the fuck? Where could they have gone? I marched into the hall to check the door; locked. Went to go grab my phone in my room; Jackets. The God Damned jackets were hanging on the closet door… Out of the plastic. Shit started to happen again; footsteps, the scent of cigarette smoke, doors opening or closing on their own. But the touching was the worst. I would feel hands on my body and wake up in the middle of the night because of it. It started to bother me, and as it progressed I noticed it would get worse if I spent the night at someone else's, or if I had a hook up at my place. I started to think about moving. That's when I came home one evening I was taking off my clothes in the bedroom when my door slammed shut, immediately I felt what felt like a chest press against my back, and what felt like a hand running down my arm. Once I felt its breath on my neck I freaked out! I thought someone had broken in or something. I spun around … Nothing. Nobody."
*This is the part where "my friend" gets a little uncomfortable.
"You don't think anybody who reads this is going to believe it?"
I don't know?
*Will you?
"So, I didn't stay at my apartment that night. I ended up hooking up with "name omitted/mutual friend" and stayed at his place. I knew I had to look for a new apartment. I wasn't staying in that place. The following night I had worked up enough courage throughout the day that I would just grab a drink after work, go to dinner, be a man, and sleep in the place I'm paying for."
*At this point he gets up and fixes us drinks. Settling back down, he continues.
"I left the windows open because it was such a nice Fall night. Kind of crisp, but great sleeping weather you know. I took off my clothes and slipped under the covers. I don't know what time it was, but I felt a warm hand around my cock. I was still kind of asleep and wasn't sure if I was just dreaming. I rolled over on my back and the sensation continued. What was weird was that I wasn't uncomfortable, I was enjoying it. Sounds fucking weird, I know. Then it changed. It felt like the hand had switched to a mouth, I was getting a blowjob. I just laid there. I didn't want it to stop. Hell, it was one of the best blowjobs of my life."
Taking a deep breath he goes on.
"When it stopped I opened my eyes. I could see my covers were pulled down and my dick was slick with spit, and then I felt it again."
*He has to pause.
"No one's going to believe this."
So what?
"I kept my eyes open and watched as my dick was squeezed. I mean I could see it being squeezed. Then I felt, and you know the feeling, of the head being pressed against an asshole. I was the freakiest, fucking strangest, thing I have ever seen. I watched as my cock was sat on by an invisible bottom. I even watched my foreskin slip back, I could feel everything, and see everything. It was so fucked up. I was hot, sweating, and I could feel the weight of it on me. Straddling me. Riding me. It felt amazing. Funny thing was, it wasn't cold, the whole thing was hot. So the ghost was riding me for a while. I almost came when it slipped off, and then… I Fucking shit you not. I felt my legs go up and before I knew it, I was getting fucked. I swear to you I was getting fucked by a fucking ghost. I could feel every inch of his dick as he fucked me, and he was fucking me hard, jerking me off simultaneously until I remember throwing my head back and cumming like I have never cum before. I felt it land all over me, even hitting my face. I was covered in sweat and cum, breathing heavily while the ghost was still fucking me. I even felt him cum inside of me. I couldn't believe what was happening. Afterwards I felt a tongue licking up the cum from off of my chest and on my cock again."
*I'm practically cumming right now!
*He takes a sip of his whiskey.
"I opened up my eyes, and looked down. The hottest guy was cleaning up my mess, starring back at me. I froze, but couldn't tell if I was going to scream or what? The guy was hot. I could see, even in the dark, that he had a fucking hot body, a little scruff; and when he sat up he had a tattoo on his chest, a heart or a bird, you know like Sailor Jerry. Whatever, anyway, he just looked at me licked some cum off his finger, smiled and winked at me. I blinked and he was gone."
Just Gone? Was it real, or just an intensely hot wet dream?
"I flicked on the light and looked around, he was definitely gone."
But how do you know it was real?
"Well, first off, I was covered in cum. Second, my hole was sore as hell. And third, I could smell someone else in the room, it wasn't my musk, I know what I smell like."
*Mmm… Musky…
Anything else?
"He came in me remember… I pushed his cum out of my hole for Christ sake."
*Igor above… Now THAT is a cum shot!
Wow.
"I AM going to say, it was a really hot fuck."
*To follow this up I'll let you know "my friend" did end up moving to a different apartment not far from his previous residence. Does he regret not having his unearthly playmate?
"Sometimes" he says with a laugh. "No I don't miss him. You can't quite have a relationship with a ghost. Besides, I wouldn't know how to explain him, what if things got serious with someone else? Could we break up? How would I explain it if I was accused of cheating… is it really cheating if you're fucking the ghost in your apartment? I don't know? I did say goodbye to him in my own way"
How?
"I gave him one hell of a private show. I hope he liked it."
*I bet he did. So do I know the address of this haunted apartment? Yes, I've been inside it. Am I going to share it? No. So what do you think? You'll have to decide for yourself. All I hope was that it might have given you hard-on!
Now that I've whet your palette for some man-on-man sex here are five of my ghoulish recommendations to get you in the holiday spirit… and other spirits if you will.
#5 Halloween film to watch: "Twinkula" from Dirty Fuckers, directed by John Smith.
*Hot scene: Scene 5.  Rudy Valentino &  Timmy Taylor.
#4 Halloween film to watch: "Twinklight" from GayLifeNetwork, directed by Afton Nills.
*Hot scene: Scene 8.  JT Wreck, Darin & Ethan Storm.
#3 Halloween film to watch: "Bedtime Stories" from Catalina, directed by Scott Masters.
*Hot scene: Scene 2.  Billy Eagle & Johnny Rahm.
#2 Halloween film to watch: "Scared Stiff" from Bijou Classics.
*Hot scene: Scene 1.  Steve Collins & Tim Kramer.
And my number one pick… You guessed it!
#1 Halloween film to watch: "The Haunting" from CockyBoys, directed by Jake Jaxson.
*Hot scene: Scene 1.  Arnaud Chagall, Dillon Rossi & Jake Steel.
Happy Halloween from all of us at GayHotMovies.com! We hope you get plenty of tricks and plenty of treats… Make sure to follow me on Twitter @Otter_Holt and on Facebook.
Sleep Tight tonight,
-The Otter