Friday, October 3rd, 2014
Now this is an interview I have been wanting to do for quite some time. Jake Jaxson is a brilliant director with a great eye for beautiful men, beautiful locations and above all, beautiful stories captured on camera. I couldn't believe Jake Jaxson (being so busy) would even respond to my request for an interview, let alone concede his valuable time to answer my silly questions; but he did!
This is not one of my typical interviews. Having a background in the visual arts I wanted to get to see what inspires Mr. Jaxson's work, in fact having read his responses, it turns out Jake Jaxson and I share more than a few interests. Here you will get to read about the man behind CockyBoys. He's a fascinating individual with a vision and a passion for what he does, although he's not alone (I was so happy to read about his feelings towards ALL of the people who make his films a success). So let me stop gabbing, and lets get to know the one and only… Jake Jaxson.
Let's have a look inside Jake Jaxson's world…
D.O.B: 4-17-1971
YOUR ASTRO SIGN: Aries
 I
I
I
I
I
II
I
I
I
I
The Otter: First things first… I am a HUGE fan of your work; ever since I watched "The Haunting" you have been by far my favorite filmmaker out there. Can you tell me what drew you into directing some amazingly creative productions? What is your background as an artist?
Starring: Arnaud Chagall, Ricky Roman, Jake Steel, Dillon Rossi, Dale Cooper, Max Ryder & Christian Wilde
Jake Jaxson: Thank you for saying so. That means a lot to me. My background is in film production — I studied it in college and have been producing and directing ever since. In fact, I really started my "career" in the Boy Scouts, producing and directing several large scale multimedia stage shows. From there, I produced a few PBS documentaries and TV shows about my hometown, New Orleans. I moved to Los Angeles and worked mostly as a writer/producer. I really honed my style there, developing and co-producing The Andy Dick Show and an indie-film called Showboy. I did not start directing again until 2010 once we had taken over CockyBoys.
I
I
 When I think of Los Angeles….
The Otter: Where are you originally from? How has your upbringing and adolescence experience influenced your work?
Jake Jaxson: I was born in New Orleans, but most of my childhood was in Baton Rouge. I was the last of six kids all considerably older than me — I was adopted and my mom and dad each had children from previous marriages.  We were like The Brady Bunch. I was kind of like an only child and I was pretty much left to my own devices, so I was always creating some kind of play, fort, or special event to keep me entertained and busy. To this day, all my projects start the same way as when I was a child — it seems impossible at first, it's usually something I know NOTHING about, and it has to be fun.
The Otter: Do you have any irrational fears? (…)
Jake Jaxson: I used to have tons — heights, the subway, sickness, guilt — but then realized fear is such an evil poison. Fear allows the mind to create any and all excuses needed to prevent you from moving forward and living a life that's worth living. So one day I literally chose to stop living in fear. And my life changed forever.
The Otter: You keep a house in the country (jealous) and have used it in several of your films. I think it's stunning. Can you tell me a little bit about its history? Did you renovate it or was it already done over?
Jake Jaxson: Thank you for saying so — I love it here. We are still doing research because we had some very interesting ghostly activity on the property. I don't want to call it haunting, but there is a lot of residual energy and odd things happening. What we know is that it was built in 1933 as a hunting lodge. The house was renovated, but RJ, Ben, and I added our own little brand of crazy to it. I'm lucky that they let me run wild with setting it up and hanging art. It's always a work in progress. They are fine with me doing what I want, as long as I stay out of the kitchen.
RJ Sebastian (foreground) & Benny Morecock (background)
I must say… It does have that great "Amityville" look to it.
I'm sure you hear that all the time. I think it's a great looking style!
I
I
I
But Really… Look at this place people. It's gorgeous.
Plenty of light.
Lovely built-ins and details.
Lot's of interesting art and collections.
Ample bedrooms.
Open, yet cozy…
The Otter: How do you choose a Cockyboy? I'm floored by their gorgeous looks, and their ability to act. Dillon Rossi is one of my favorites, Jake Bass certainly has a following (not just as a performer, but a fashion idol too) and I'm looking forward to Max Ryder's performance as The Lamb in "Answered Prayers" (pretty intense).
Jake Jaxson: Funny — each of those boys has a completely different story, personality, and energy. And that is what I'm always looking for.  We don't really model scout or use agents. I find that the right boys always find us at exactly the right time. My process keeps developing based on what I want to shoot and the features we are working on. And because RJ and I do most of the shooting, we have to be very judicious with our time and energy. So we are looking for performers whose energy connects with ours and the team as a whole. What first draws me to a performer is their personality! Smiling and laughing is always a big turn on for me. Then I want to know what their goals are — do they have a plan or do they see an end game? From there, honesty and trust. For me, that is the main ingredient to a long-term working relationship. I feel if all of those attributes are on point then you will have a confident, engaged performer. And to me there is nothing sexier than a boy with confidence.
The Otter: The relationships in your films are quite complex, in fact I've said to many friends of mine who weren't (and now are huge fans) acquainted with Cockyboys that these productions are on par with some of the best mainstream directors out there. Why are these complexities important to you? Some viewers just want it to go right to the sex.
Jake Steel & Dillon Rossi played quite a convincing couple in "The Haunting".
Jake Jaxson: Thank you for acknowledging this. I love working on character-driven stories because this is what we live with every day. And most of the people in my life are beautifully complex. I am always fascinated by the little things that make people tic, all the little unnoticed actions that are unique to them, kind of like a living finger print. So when I started working with some of these boys, I was overwhelmed by so much of their reality — hopes, dreams, fears, instincts — so just shooting them "having sex" would never do them justice. I would be wasting both their time and the audience's time (yes, I do care about what people watching my work think). So when I first start writing a project, I base all my characters around my performers incorporating their many tics and tocs! My goal is to create work that is not so easily disposable — if the work is not disposable, then the performers are not disposable either.
The Otter: Is there anything you personally must have on set? (Besides beautiful men, good luck charms, tarot card reader, ribbon candy…)
Jake Jaxson: Strawberry Pop Tarts with no icing. But that is about to change since I'm moving back to a whole food organic diet. Also my iPhone — all my script notes are on my phone and it's what I use to set up shots. But mostly, I could not do any of this without RJ. I've said many times — he is my eyes. I've noticed more and more that he does not just want to "get the shot," but also make it as good as it can be. GOD – there are so many times that he sees me frustrated and at the point where I may just move on, but he will make sure we don't give up, even when it is more work or difficult for him. I love him so much for this.
The Otter: You film here on the East Coast while so many others are based out west. I've noticed you utilize the four seasons of the North East to your advantage. Is this a conscious choice, do you feel that having the extremes in weather fuel your creativity?
I
I
I
I
I
*And then we have…
Jake Jaxson: I LOVE YOU. Yes! Both The Haunting and Answered Prayers are specifically made with seasons in mind. This is why they've each taken a full year to make. Both are about LIVING and the seasons for me are so connected to my creative feeling and output. We often make the site seasonal also. I want to always try and connect our sexual energy to our environment, so this summer was for me a blessed event after a long, bitter winter. I wanted to be awash in green and sun and dripping sweat.  And now – I am about to shoot the Final part of Answered Prayers – im waiting a few more weeks for the leaves to change!
* I agree with you on last winter… it was brutal down here in Philadelphia. Very slippery. Could NOT wait for summer!
 Starring Max Carter, Jake Bass, Ricky Roman, Diesel Washington, Levi Karter, Chris Harder, Bravo Delta & Dillon Rossi 
I
Starring: Max Ryder, Jasper Robinson, Max Carter, Duncan Black, & Frankie Valentine
I am looking forward to seeing Answered Prayers, the trailer is amazing!
Oh, and BTW… Dean Monroe looks great in this interior. Love the color combo!
The Otter: Favorite part of a man's body? GO!
Jake Jaxson: The neck..just under the ear. It's always so soft and I find that when stimulated properly, you can unlock all your partner's senses.
The Otter: How do you think people see you? Describe yourself, and how you present yourself to the world.
Jake Jaxson: People who don't know me… I don't know – I'm a self-inflated pompous windbag. LOL. People who know me see me as someone who cares, is loyal, energetic, and crazy. How I see myself: that little boy still reenacting my Disney records and putting on plays with my stuffed animals.
The Otter: When you are developing a storyline, does the cast have any input or do they ever come up with ideas for improvement?
Jake Jaxson: Cast interaction is Key, since I often write the characters based on the personality of the performer. And this is especially encouraged when I'm doing a more improv based project like Road Strip and Project GoGoBoy.
The Otter: Do you have any hobbies? (Bonsai tree maintenance, collecting china dogs, wreath making, gunsmithing… )
Jake Jaxson: Right now it's "picking" – I love looking for hidden tresures and potential props for my projects.
Some of Jake's recent finds. Love that table…
The Otter: Fall will soon be upon us. You will… A) Spend your days hunting down flea markets and apple cider. B) Flee to warmer climates I can't afford to visit. C) Rake crisp colorful leaves into a pile and jump in them. D) None of the above, my seasonal depression will require long sessions under the sun lamp… I cannot be bothered with Fall.
Jake Jaxson: Hopefully "A" – but, I will be shooting pretty much non stop until Christmas — I'm sorting the final installment of Answered Prayers, then something exciting for Halloween with a new exclusive I am very excited about, and after that I'm starting on my next project – a religious Musical Comedy called PORN AGAIN!
*All of that sounds so exciting!
A) Spend your days hunting down flea markets and apple cider.
The Otter: What is your favorite Disney movie and which princess do you most relate too. Have any Disney films influenced your directing? (I am a firm believer that every human being relates to at least one Disney princess.)
Jake Jaxson: I related to the Princess – I was always into the Villains – they had the best Songs.  I love me some Urlisa. But my Favorite is The Jungle Book – it's SO good.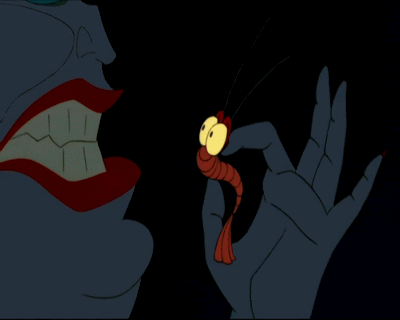 And, "The Jungle Book"
The Otter: If you could travel through time, what era would you like to experience for a few days?
Jake Jaxson: Ancient Egypt – I really want to know how the pyramids where made.  They make such a convincing case on "Ancient Aliens".
The Otter: Favorite character (book, film, theater)?
Jake Jaxson: Chauncey Gardiner, Being There
The Otter: Is there a specific book, film, or stage production that has influenced your work profoundly?
Jake Jaxson: A Confederacy of Dunces by John Kennedy Toole.  Really anything by Tennessee Williams, Truman Capote, and Faulkner. Directors — Kubrick is a master. I watch his films over and over. Love Peter Greenaway. And my sugar high is always Tim Burton.
 The Otter: I'm a writer and am working on getting my first novel published. When Hollywood comes banging on the door can I turn them away and have you direct the film adaptation?
Jake Jaxson: Funny thing is — and I mean this — I would not want to work with in the "Hollywood" system now. Having done it to a small degree, it was the most stifling, cynical, and unbalanced way of working. I love being a pornographer in that I get to work in a medium that has no rules in terms of storytelling. So to that end, I'm very grateful to have built an audience that allows me to truly be an independent filmmaker.  That said, I would not turn down any opportunity to continue to help grow and find more acceptance for our work and the work our performers.
The Otter: When you are not working (but like most creative people I'm sure you always are) what do you do to just kick back and relax?
Jake Jaxson: I love to fish. Love to collect things. I'm a picker and love finding a good tag sale.
The Otter: What's it like to work with such talented boys? They all seem to be interesting and fascinating individuals who are more than just a body, face, and dick.
Jake Jaxson: I'm so lucky. They bring so much to my work. They make me want to be better and create bigger.
The Otter: Budget; unlimited. Cast; perfection. What kind of story would you like tackle as a director? Do you have a location in mind?
Jake Jaxson: I would want full access to all the secret locations and hidden treasures in the Vatican – Building a story on all the super natural artifacts that they have stolen away and hidden forever.  I can only imagine what its like – kind of like that last shot in "Raiders of the Lost Ark" – when they are wheeling the Arc of the Covenant into this never-ending warehouse – I gasped as a kid when I first saw it and to this day I still have daydreams about what's in there – I guess that's my version of fantasy football.
The Otter: How do you feel about filming in the woods, would you worry about poison ivy, or snakes pretending to be sticks or sticks pretending to be snakes?
Jake Jaxson: I've been shooting in the woods all summer for Answered Prayers. RJ and I were getting eaten up by skitters and we have been stung by hornets many times. One day Levi Karter upset a hornet's nest and got stung a few times on the head, (during an acting scene not a sex scene). He was a trooper though. I just put a bunch of toothpaste on him and he went back to work. Now I always go ahead and scout the area before the boys to always make sure there's nothing lurking.
Poor Levi! I'm glad he's ok.
The Otter: Do you have any pets?
Jake Jaxson: 4 dogs and a gecko named Samson II. Also, I consider Levi Karter's pup Bella our god-dog. She stays with us during the summer since Levi does so many appearances during Pride.
PUPPIES!
The Otter: I've noticed a use of antiques and vintage items in your films, are you a collector of anything in particular you would like me to keep an eye out for? Philadelphia and its surrounding areas are chock full of treasures to be had for a song.
Jake Jaxson: Yes. I'm a collector, picker, and borderline hoarder. I have been since I was a little kid. I love collecting groups of similar items — fountain pens, boxes, pottery, clocks, knives, shells, and sticks. My main obsession is art. In fact, I like to say  when you buy a membership to CockyBoys, you are supporting the arts! We are like PBS and Public radio, but with cocks and ass. Funny thing is that I've had people email me asking if I would sell certain items in our films. It got me thinking and I'm planning on having some kind of CockyBoys "tag sale" or auction later this year, selling many of the props from our films and donating the profits to the charities our team want to support.
* I know the feeling of borderline hoarder… My collections are a bit out of control.
*Ok… I might have a problem with the gilded objects. Just a teensie one.
The Otter: Do you believe in ghosts? Do you have a personal experience you would like to share?
Jake Jaxson: Yes! Gee, there are so many. The most recent experience was at our current home — closed doors are always clicking open. One night, I woke up to what sounded like a poker party.  At first I did not think anything of it because several of the boys were staying there. I finally got up and went to the kitchen and… nothing. I felt like I was chasing the noises — I went upstairs to see if the boys were up or watching TV. But everyone was asleep and all the TVs were off. I even went outside and there was dead silence — our house is surrounded by 30 acres of woods. I finally crawled back to bed. Minutes later, I could hear people muttering and glasses clanking but I could not make out a single word. I feel like it was some kind of residual energy from years' past — a fun time, not dark. So I just put on an NPR podcast — Fresh Air with Terry Gross — and went back to bed.
The Otter: You've been invited to a garden party, what do you bring as a hostess/host gift? (You better take a hostess/host gift, it's just polite manners!) What would you wear?
Jake Jaxson: Being from New Orleans, we were always big on host gifts. Always bring something personal that the host will remember you for, but make sure it's not too expensive. I usually like to give a little found item or something cool and useless that's fun to leave out. Asking me fashion advice is probably not a good idea — I usually always wear the same thing: jeans and a black shirt.
The Otter: Is there a classic film out there you would like to put your own erotic spin to?
Jake Jaxson: Film: I would love to explore further the homosexual undertones and tendencies in Rebel Without a Cause as well as Cat on a Hot Tin Roof.   Book: The Picture of Dorian Grey.
The Otter: Most importantly, will you give me a job on your creative team?
Jake Jaxson: Considering how thoughtful, creative, and flattering your questions have been …. YES!
SWEET!
The Otter: Do you prefer men cut or uncut? (I conclude every interview with this question).
Jake Jaxson: Cut.
And there we have it. Can anyone guess which CockyBoy this is? I know I can!
Once again, thank you very, very much Jake Jaxson for taking time out of your hectic schedule for me. I'm looking forward to so much more from CockyBoys in the future and will continue to be a devoted fan. Readers make sure to visit the wonderful selection of titles from this great studio and director on GayHotMovies.com! You will not be disappointed.
And be sure to follow all of these awesome guys on Twitter…
Simply click on  Jake, Rj, Ben and these CockyBoys to follow! (Links to their Twitter pages) Arnaud Chagall, Christian Wilde, Dale Cooper, Dean Monroe, Dillon Rossi, Duncan Black, Frankie Valentine, Jake Bass, Jake Steel, Levi Karter, Max Carter, Max Ryder as well as me!  @Otter_Holt
-The Otter