Wednesday, April 16th, 2014
He is just one of the four stars of the latest installment of the "Sentenced & Punished" webseries "Jailed & Nailed" directed by Chi Chi LaRue and produced by GayHotMovies.com and C1R, Ian Levine. The cute boy with eyes the color of an exotic ocean, tight, smooth body and bubble butt just aching to be filled with a thick rod of man meat has taken the time to answer a few questions that I had for him.
This young man really takes a slamming from the gorgeous Ty Roderick who couldn't wait to ram his his pulsing organ of flesh deep into Ian's puckered hole; all the while Manuel Rokko is shoving his slobbered up, uncut shaft of deliciousness down the poor kids throat! And this is all before Mike DeMarko even joins in! I must say it was pretty hot watching this boy getting fucked hard and good, and he's just the right size for a 6'1" guy like me to pick up and fuck silly. He can really take a pounding so it's no problem fantasizing roughing this cute little blonde up real good! It is an intense prison sex scene for the ages, not only is the cast great, but so is the action… These guys are just a locked up ball of cum and hormones. It's dark, it's sweaty, and it's right HERE!
So let's get to our star…
NAME: Ian Levine
YOUR AGE: 20
YOUR HEIGHT: 5'7.5″
YOUR PENIS SIZE: 6.5″
TOP, BOTTOM OR VERS: Bottom/Vers.
YOUR D.O.B: November 22, 1993
SWEET OR SAVORY: Savory
YOUR ASTRO SIGN: Sagittarius
I
I
I
I
I
I
The Otter:  What was your adolescent experience like?
 Ian Levine: My adolescent experience was what most people would consider "rough". I had one of those evil stepmothers and a dad who was never home and could care less. Plus I was pretty much outcast in school for reasons I don't know because I had not "come out" yet. So no one knew I was gay.
The Otter: Do you have any irrational fears? Agoraphobia, the Olsen twins, choking while home alone, etc. (I personally dread the Callery Pear, or Pyrus calleryana… The tree smells like cum… and they're about to bloom.)?
 Ian Levine: Umm.. Not exactly… Although I have a really big fear of heights. I have a really hard time going off a small diving board, so there's no chance in hell anyone will ever get me sky diving or bungee jumping.
The Otter: Would you like a piece of ribbon candy?
Ian Levine: Wow! It's been a while since I've heard of or seen ribbon candy… That would be tasty!
The Otter: Do you feel the need to masturbate considering your career?
 Ian Levin: All the time. When I am home I don't hardly ever hook up or just have sex with anyone so when it wants attention, I just give it a rub. Even with my career I feel the need. It's not quite enough for what my body wants.
The Otter: Are you a lefty or a righty when you masturbate?
 Ian Levine: I actually alternate hands. Which, I mean, is good cause you don't want one arm growing bigger than the other, especially with how much I jerk off.
The Otter: Do you prefer spit or lube when masturbating or having sex?
 Ian Levine: Lube tends to work best during sexual activity. It just lasts longer than spit and you sure don't want it dry. Ouch.
The Otter: What is your favorite Disney movie and which princess do you most relate too?
 Ian Levine: My favorite Disney movie is now Frozen! It has such an great story to it, mixed with that bit of comedy. But I don't think I can really relate to any of the princesses…
The Otter: Are you a city boy, a suburb boy, or a country boy? What would be an ideal place for you to live?
 Ian Levine: I was raised in the country in Wyoming… But I hate country music and the country clothes. So, I'm a country boy turned city boy.
The Otter: It's a wicked evening with heavy rain, lightning and thunder crashing. You find yourself confined to the indoors without a chance of getting out in this storm; you A) Build a fire and cozy up with a glass of scotch and a good book. B) Build a fire, grab your blankie and settle in for a night of horror flicks on the tube. C) Build a fire and spend the evening taking selfies to post online as you recline seductively on a bearskin rug?
 Ian Levine: Well I'm not too big of a fan of books, and I can't watch horror movies… So C. I mean just the fire would be relaxing and I'm on my phone a lot already anyways… And my fans would definitely love to see me taking seductive selfies on a bear skin rug.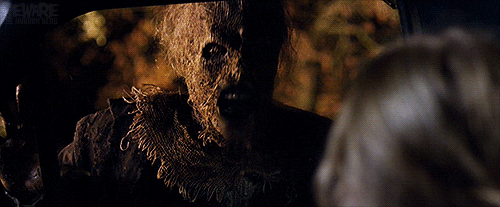 *Sleep tight tonight Ian….
The Otter: When did you become interested in working in the industry? How did you get started in the adult industry?
 Ian Levine: I was interested in the industry when I was 16… But at that time it was more of a fantasy. Never thought I'd actually be doing it now. I just applied online though.
The Otter: Would you consider yourself outgoing, modest, shy, confidant, douchebaggish, trustworthy, outspoken, kind, careful,reckless? Describe how you feel you present yourself to the world.
 Ian Levine: I would probably consider myself shy, modest, trustworthy, kind, and careful.
The Otter: Are you crushing on anyone currently?
 Ian Levine: I am! Hahaha!
Is it Zayn from 1D???
I LOVE ZAYN.
*Actually that would be Ricky Roman giving that dick a good sucking… TWINSIES!
The Otter: Do you have any hobbies? (I love hobbies, especially arts and crafts. What do you like? Puzzles, model airplanes, taxidermy, ant farms, lace making, quilting,gunsmithing?????)
 Ian Levine: My hobbies are listening to music and watching music. Music and film are my absolute favorite things.
*So you like musicals! Great, me too. I was thinking of this number from "White Christmas" the whole time I was in Miami.
The Otter: How are you planning on celebrating Arbor Day this year? (It falls on April 22nd, so if you have yet to make plans I suggest you make them soon!)
Ian Levine: I haven't even thought about it yet… Haha. Arbor Day is usually just one of those holidays that just comes and then I do whatever comes up.
*Plant a tree, people. Plant a TREE!
The Otter: What are your future goals? (Career, education, travel, etc.)
 Ian Levine: I'm still trying to decide what career move I wanna make yet… But I do wanna travel a lot.
The Otter: Who was the first guy you were sexually attracted to? Did you do anything about it? Did you hook up with him?
 Ian Levine: The first guy I was attracted to was when I was a sophomore in high school and the guy was a senior on the swim team. I didn't actually do anything about it cause I was really shy and didn't want anyone to know.
SEXY
The Otter: Favorite quote from the movie "Heathers"?
 Ian Levine: I actually have never seen the "Heathers". Shame on me, I guess.
The Otter: What was your first job?
 Ian Levine: My first job was in high school. I worked for the school nurse as her office assistant and got paid for it.
The Otter: Which Golden Girl do you most relate to?
Ian Levine: I've been told that I'm more like Rose from the Golden Girls… And I think it's probably because I have those times where I can be just a bit absent-minded.
The Otter: Favorite character (book, film, theater)?
 Ian Levine: My favorite book and film character would most definitely have to be Katniss Everdeen from The Hunger Games because she's smart and feisty!
Ughhh, I HATE her…
 *Let's watch her fall, shall we…
Tee hee…
One more…
The Otter: Describe the ideal man, what would the man representing your sexual ideal look and be like? (go ahead and get descriptive!)
 Ian Levine: I see my ideal man as fit with a handsome face. Maybe a couple tattoos… Italian guys are at the top of my list so I'd love if he was too. Plus I like a guy to have a good sense of humor, be humble and sweet, and to be honest and likes to have fun!
*I agree with you on the Italians Ian… How about Tony Capucci?
Yeah!!!!!!
 *In my mouth, please…
The Otter: So I'm moving to a new house, I'm kind of thinking I want to give my bedroom a new look (right now it is pink, the new one is a nice, almost army green color that I think all of my gilded frames will look great on) however, I'm not really feeling the bedspread I'm using on the Federal style mahogany four poster. I'm thinking possibly an antique quilt in gold, or gold damask with a bullion fringe, or possibly a pale yellow candlewick bedspread with ball fringe? What do you think? (By the way the Drapes are heavy gold damask.)
 Ian Levine: Umm… I'm sorry, I don't understand whatever language that is… Interior design is definitely not my thing. Haha.
I'm sorry, I'm going to need a moment…
The Otter: What is your favorite area of your body to work out on at the gym?
 Ian Levine: One shouldn't pick favorites at the gym! That's how people end up with big chests and sticks for legs.
The Otter: Having been raised, and now a recovering Roman Catholic, I am all too aware of having to kneel for extended periods of time. Considering you do too in your line of work, were you aware that there are portable kneeling pads available at the religious supply store? I feel like I should send some out to you guys as a way of giving back to the men I enjoy watching so much. Which color vinyl do you think would be popular?
 Ian Levine: Haha I had no idea! My favorite color is blue so I'd probably like that but probably just regular black or white would be best for the industry…
The Otter: Have you ever had sex on a staircase? Is there a specific staircase style or famous staircase you would prefer to have sex on?
 Ian Levine: I have not! I'm always worried that if I have sex in public I'll get caught so I just don't.
*How about the staircase at Twelve Oaks in GWTW? Let me tell you what?
I would lift my hoops for a great many fellows on those treads…
*So I guess we won't be fucking at Home Depot anytime soon:(
The Otter: Did you hear about the circus fire?
 Ian Levine: Wait, what? No, I had no idea……
*My favorite joke:)
The Otter: You've been invited to a garden party, what do you bring as a hostess/host gift? (You better take a hostess/host gift, it's just polite manners!) What would you wear?
"Well isn't this better than a table? A girl hasn't got but two sides to her a table."
Ian Levine: Well if I knew the host/hostess I'd bring them something that I knew they'd like… And I would dress in something I was comfortable in but was also somewhat nice and classy.
* Everyone loves tea towels. At least I do. So bring me some nice vintage tea towels.
The Otter: Down feather, spring coil, or memory foam bed?(Preference.)
 Ian Levine: Memory foam bed for sure! It's soooo comfortable!!!
The Otter: Would you like for me to have my clothes off, or do you want to tear them off of me?
 Ian Levine: The unveiling is one of the best parts! So I'd probably take them off.
The Otter: Do you prefer men cut or uncut?
Ian Levine: I don't really have a preference. I just like nice, hot men.
 How about this guy??? He seems nice?
And hopefully uncut… YUM!
Well there you have it. The Otter's interview with Ian Levine. I'm telling you, do not miss out on this cutie getting torn up by those massive cocks and treated like a tight warm hole to fuck and toss to the side. HOT. Lets get one more look at our star before we hit the road. Thanks again Ian, your a real sport! And don't forget to follow me on Facebook and Twitter linked right here.
Cheers,
The Otter at GayHotMovies.com