Friday, July 25th, 2014
*Take it away Elvis!
I hear this story over and over "My first experience with another guy was with my cousin." Well, I can't say that was an experience I ever had, but it doesn't mean it wasn't, or isn't, the case for many. OF COURSE this scenario would make its way to the screen, and in 1983 director William Higgins brought the fantasy to life. In "Cousin's"  Billy Gant and Matt Ramsey (aka "straight" porn star Peter North) assume the roles of (ingeniously scripted) Matt and Billy, cousins.
*We're related…
Billy (a cute muscled blonde) has just arrived with his folks from sunny California in, what I may add is a fantastic station wagon I wouldn't mind owning, for a visit with Matt and his parents. I've always wondered "where on earth do they find these people to play the non sexual roles in these classics". Perhaps they were actors who could not find ANY other work… although I think a bit role in a porn could be really fun… Hey Cockyboys (wink, wink).
Let's meet the parents…
Oh what a festive time these happy people have, grilling hot dogs, laughing, talking, completely unaware that their "all American" strapping, young sons are about to get down to some serious cousin-on-cousin fucking. Even Matt doesn't even know yet (insert another wink). The jovial group wastes no time making their way to their respective sleeping quarters, guess what??? Matt has given up his room to his Auntie and Uncle, and will be (conveniently) bunked up with Billy on the sofa bed. What could possibly happen?
"Don't stay up too late watching TV!" hollers dad from the hall, chuckling he shakes his head at the boys, as if television is naughtiest activity this pair is going to get into. Nope, that might be the dope. Once Matt shuts off the tube with a (WHAT THE HELL!) clicker, (you're telling me that these people can afford a clicker TV in 1983, but not a proper guest room!) the boys head out to the pool to spark up a doobie, of course they're only wearing their adorable tightie-whities. Feeling ripped from tokin that blunt, Matt and Billy (no surprise here, they're cousins, and grown men) strip off their Jockeys for a rather insinuating, sparkling, dip in the pool (I think we can safely presume where this is heading).
Back indoors restless Billy takes a longing gander at his cousin's muscle bound body rippling just under the covers; so he does whatever any red blooded man would do with his sexy cousin slumbering ever so closely beside, strip off his briefs without waking him! Matt must have really been tired because Billy isn't nearly sneaky enough when he pulls down the cotton barrier between his mouth and Matt's delectable meat. Never the less, within moments Billy is working Matt's fuck tool, teasing it from soft to rigid like the pro cock-sucker from California you know he is.
*Slumber party!
Oh no! Apparently Matt's not too into the late night blowjob, but hey, he's cool with it; although "I'm not too much into that man" doesn't seem entirely convincing. The dialogue is great at this part of the scene. Matt's confused inner monologue is pure gold! "He is my cousin, I shouldn't let him down…"
AND… we're back in bed!
Now comes the HOT action…
These guys are young, virile, and full of pent up sexual urges. Matt wants to try something he's never tried before… Fucking another guys butt.
"C'mon you tight assed son-of-a-bitch, ride me!"
Yep. Definitely something he's not into.
The scene continues with some impressive cock riding (I was a little bummed Matt never flipped Billy onto his back to give him a really hard fucking). The guys are pretty verbal on that pull out sofa bed but surprisingly their parents never hear a peep, or maybe again they did and are now frozen, horror stricken, clutching their bed covers under their chins as the enthusiastic wails of ecstasy emanate from their darling boys; a single tear of utter disgust mixed with disbelief trickles down each ones cheek.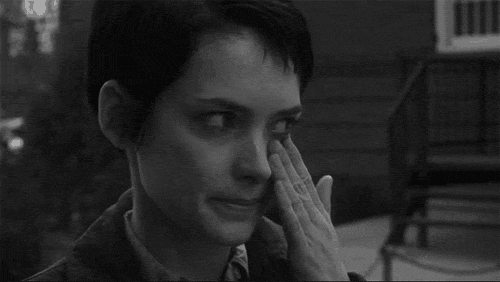 *OK, so we all had a good cry…
Not wanting to "disappoint" his cousin, Matt takes hold of (literally) his cousin's orgasmic needs by stroking Billy's slicked up tool while simultaneously driving his cock into the boys guts, resulting in a nice creamy load all over his hand and washboard abs.
*MILK IT MATT!
The big moment is what Matt Ramsey was famous for. COPIOUS amounts of cum. By copious, I mean this guy can shoot a load, his gushing dick geyser lets out a gloriously breathtaking stream of man milk that covers cousin Bill's face and chest, and he keeps coming! Matt's impressive ejaculation bathes Billy in its white heat, and the little cum dumpster that he is, can't get enough. Matt gently swabs Billy's face (which is in a state of blissful repose) with his still stiff member teasing Billy's mouth with it's swollen head. This is pure, post sex, beauty.
Overall, the first scene of "Cousin's" is fucking hot, if Matt Ramsey was my cousin I'd have totally let him cram his dick all up inside me. (Only I'd make that fucker blow his load all over my hole and fuck it back in!) So there you have it, The Otter's review of scene one from "Cousin's" check it (and the rest of this great classic) out on GayHotMovies.com!
*Awe, thanks cuz!*
-The Otter